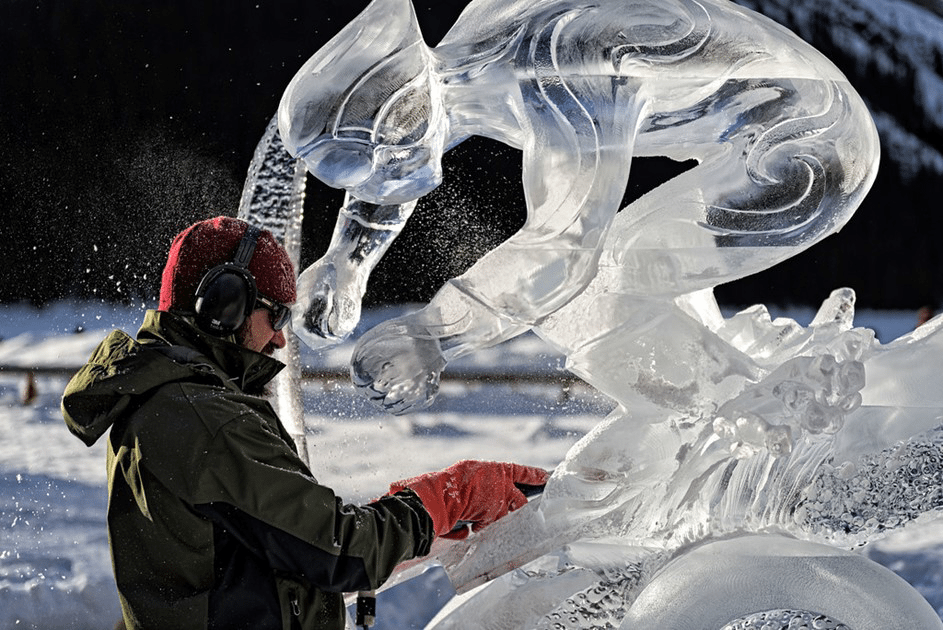 Want to witness first hand how our amazing ice carvers turn blocks of ice into works of ice? Our carvers will be in Elstro Plaza Monday through Thursday 10 am – 6 pm creating all of the great ice sculptures for the Meltdown and you're invited to watch!
The carvers will be busy outdoors as they transform blocks of ice into animals, people, and a host of other creations. Please give them enough room to perform their work.
Carving will take place outside in the park and is weather dependent.