The Meltdown Winter Ice Festival
The Meltdown Winter Ice Festival is an exciting weekend event in Richmond, Indiana focused on a thrilling tour of custom ice sculptures, impressive ice fights, lively winter activities for all ages, and so much more!
Jan 26 - 31, 2016
Check Out The Ice Fights!
---
Download the Richmond Meltdown app for all the latest updates

---
Enter the Meltdown Giveaway for a Champagne ¼ Carat Diamond Solitaire Pendant (retailed value $595)

We're giving away a Champagne ¼ Carat Diamond Solitaire Pendant (retailed value $595) from Davis Jewelry!
Giveaway Rules:
Must be 18 or older to win.
Must show a driver's license, passport, or some other picture ID to claim.
Must fill out ticket on site at the Ice Fights. Table open Friday night (7:15 pm – until Ice Fights are over) and Saturday night (7:15 pm – until Round 1 is over).
Must legibly write first and last name on ticket (if unreadable, we will have to draw a new name), and zip code.
Must be present to win. If winner does not claim prize within 5 minutes of name drawing, a new name will be drawn.
Winners will be drawn between Round 1 and 2 of the Ice Fights on Saturday Night. If the Winner does not claim the prize, another ticket will be drawn between Round 2 and 3 of the Ice Fights.
---

Vote for your favorite vision created by the carvers in order to help bring it to life during the 2016 Meltdown Winter Ice Festival! The proceeds from the "Community Funded Sculpture" goes directly towards the expenses for the festival.
Click here to vote on the Go Fund Me page (please scroll to the bottom of the page).
Be sure to write in the note what sculpture you want your votes to go towards! Thank you for helping to make this community event possible!
---
Photo Gallery
Click on any of the photos below to enlarge. Check out some of the work these guys do!
Schedule Of Events
Meltdown Map
Meltdown Host Hotel
Meltdown Community Sculpture
Meltdown Spirit Submissions
Richmond Meltdown on Facebook
Richmond Meltdown on Twitter
Richmond Meltdown on Instagram
Follow the conversation at #RichmondMeltdown
---
---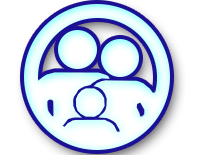 FAMILY FUN
There are tons of interactive ways for people of all ages to get involved this winter, including kids activities, ice events, fun, food, games, and more!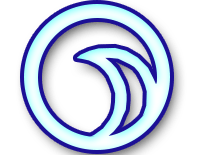 NIGHT LIFE
The Meltdown Winter Ice Festival night life is booming with fun and exciting events such as ice fights, family oriented fun, and opportunities for the 21 and over crowd.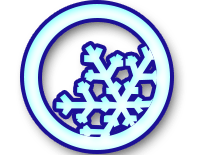 DAYTIME FESTIVITIES
Throughout the day, Meltdown is home to some extremely unique and engaging activities for different age ranges.  From Ice Ping Pong, to the Ice Sculpture Tour; from The Frozen Fun Run to the Chili Crawl, this festival is bound to keep you entertained for the weekend!